Gamma Foundation is the Special Purpose Vehicle (SPV) established in 2010 to receive regular CSR contributions, as required by law, from Gamma Civic and its affiliated companies.

Driven by the strong sense of responsibility and commitment of our founders, our contributions to the Mauritian landscape are geared towards long-term sustainable projects with local NGOs, raising the standard of living of the local community, and creating a measurable impact on the community.
In 2020, the group provided support of Rs7M to 46 NGOs, of which Rs3M was via Gamma Foundation.
Since 2011, Gamma Foundation has supported initiatives totalling Rs43M, across 82 partner NGOs.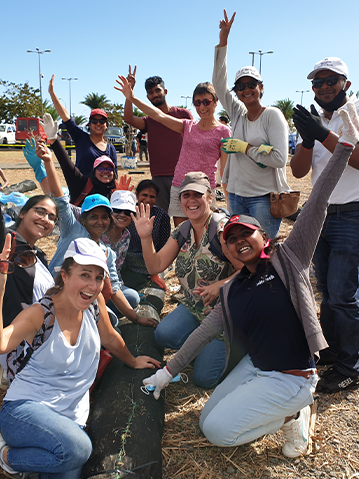 Gamma is dedicated to making a difference in the lives of our fellow citizens through projects that contribute to resolving issues pertaining to four key United Nations Sustainable Development Goals :