At a

glance
As of DECEMBER 2022


MUR
481M
PROFIT AFTER TAX


MUR
3.10
EARNINGS PER SHARE

MUR
2.00
DIVIDEND PER SHARE



4.79%
AVERAGE COST OF DEBT
Employees
1770
Employees at 31 Dec 2022
39 %
Gamma Construction Ltd
16 %
Hilton Mauritius Resort & Spa
(Owned by Morning Light Co. Ltd)
47%
of staff were in our employment
for over 5 years
8%
of staff were in our employment
for over 20 years
Gamma Civic Ltd has developed from a small construction company in 1985 to become one of Mauritius' most important and diverse economic operators.
Our goal is to develop as a team and become a world-class group with a global presence.
Since our listing on the Stock Exchange of Mauritius Ltd, we have regularly been among the top ten best performing investment holding firms in Mauritius.
We follow a strong set of business values, including strong corporate governance ethics, that has allowed us to form successful strategic partnerships with top corporations like Holcim Ltd, Colas Group, and Hilton International.
We are committed to producing long-term, superior value and maximising shareholder wealth through our "Dare to Dream" attitude.
Gamma invites you to "Dare to Dream".
Group Structure

Contracting

Building
Materials


Real Estate

Lottery &
Gaming Technology



Financial
Services


Hospitality

Shared Services &
Others


Corporate Social
Responsability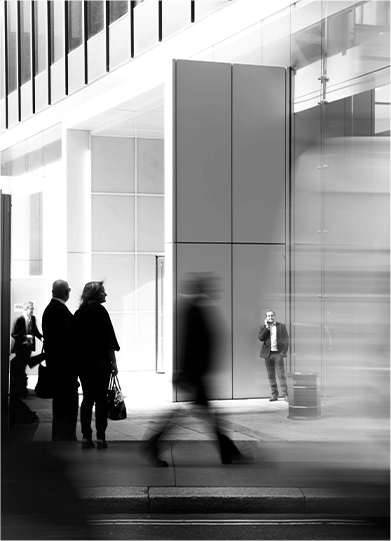 Corporate

Governance

Since 1994, Gamma has been a public company listed on the Official Stock Exchange of Mauritius (SEM). The SEM's listing rule governs the company's shares. Gamma meets the definition of a public interest entity under the Financial Reporting Act of 2004.

Gamma is committed to the highest ethical and corporate governance standards. Governance, we feel, is a crucial source of value for our shareholders and stakeholders.

Our corporate governance is in accordance with the Mauritius Companies Act 2001, the Mauritius National Code of Governance, and all other applicable Mauritian laws and regulations.
The

Gamma Charter
The Gamma charter encapsulates Gamma's leadership spirit and its "Dare to Dream" philosophy.
Our Charter's Core Values: Value rights
Ensure that Gamma Civic Ltd shareholders' rights are protected and that the company follows strong governance standards.
Effective oversight
Allow the Gamma Board of Directors to have effective oversight over the operation of its Group entities.
Respective roles and obligations
Define the roles and responsibilities of the Group's Board of Directors and senior executives in charge of the company's executive management.
Protocols and policies
Devise protocols and policies to ensure compliance and consistency within Gamma's overall policy and strategy framework.
Structure of the Board
3 Independent Directors
6 Different Nationalities
3
Independent Non-Executive Directors
3
Non-Executive Directors
Board Sub-Committees
Audit & Risk Committee
The Audit and Risk Committee is charged with overseeing financial reporting and disclosure, as well as risk management policies and frameworks. The committee is essential to the company's financial review process, including audits, compliance control and risk management.
Paul Halpin (Chairman)
Boon Hui Chan
Maurice Lam Pak Ng
Jean Claude Lam Hung
Corporate Governance Committee
The Corporate Governance Committee is in charge of overseeing governance matters to ensure that the Board remains functional and follows best practices in corporate governance. The committee also plays a role in deciding on senior management salaries and board nominations.
Maurice Lam Pak Ng (Chairman)
Boon Hui Chan
Tommy Ah Teck
Marie Claire Chong Ah Yan
Patrice Ah Teck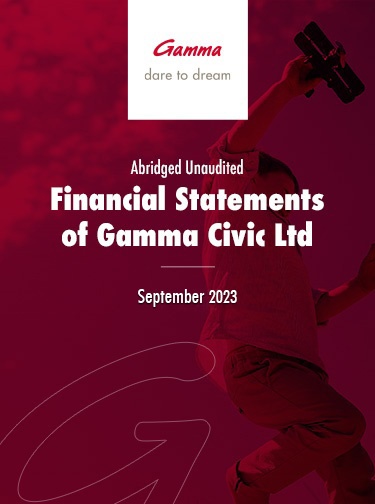 Latest Report
2023 Abridged Unaudited Financial Statement of Gamma Civic Ltd
Investor's Contact
Corporate Address
Gamma Civic Ltd
4th Floor
18 Bank Street, Cybercity,
Ebene 72201
Mauritius
Corporate Phone
(230) 403 8000
Corporate Fax
(230) 454 1592