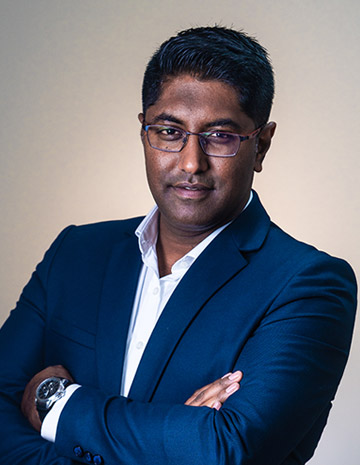 Chaveesh Gunesie
Head of Finance
Chaveesh Gunesie is a distinguished Fellow of the Association of Chartered Certified Accountants. He brings a wealth of knowledge and expertise to his role as Head of Finance. In this capacity, he is responsible for overseeing the Accounting, Financial planning and analysis, Treasury, Credit Control, Procurement, and IT functions of our organization.
His career spanning 16 years in medium and large companies equipped Chaveesh with an extensive experience in building and leading finance teams. Starting off his career as an Analyst at BDO in 2006, he was engaged in various assignments in the audit and advisory team. Over the years, he has held several positions as an Accountant in different companies, demonstrating his ability to take on new challenges and responsibilities.
Joining our organization in June 2017 as an Accountant, Chaveesh's hard work and dedication led to his promotion to Accounting Manager in June 2020. From his current position as Head of Finance, Chaveesh is committed to ensuring that our financial operations are efficient, effective, and aligned with our business objectives. His in-depth knowledge of finance and accounting best practices, combined with his leadership skills, make him a key player for our team.